Remember you found this company at Infoisinfo 0204132275?
---
Address
16 and 17, Tain Square, Opposite Inamdar Hospital, Fatima Nagar, Pune. Fatima Nagar.. P.C. 411040, Pune, Pune. Show map
---
---
What you should know about Slim Express
First in India to believe you deserve nothing but the best, Slim Express is a pioneer for many latest technologies & experties. Slim Express has introduced First ION MAGNUM in India, a technology developed at University of London that offers ultimate body sculpting & muscle building experience. We are offering this next generation technology that was till now domain of only Hollywood celebrities. Slim Express is a first clinic of its kind in Asia Pacific which uses superior and proven French HIFU-2 + LIPOLASER combination for fat loss.
At Slim Express every patient is assessed carefully for BMI, fat %, visceral fat, associated co-morbidities like Metabolic Syndrome, DM, HTN & co-existent conditions like Hypothyroidism & other hormonal abnormalities with help of team of doctors & nutritionist. A multidisciplinary approach is followed to help patients which consists of dietary & lifestyle modification, treatment of co-existent hormonal abnormalities if required & effective use of modern non-invasive technologies like HIFU, Ion Magnum, Accoustic wave technology & Radiofrequency. With combination of these 800 obese individuals have been treated to help them satisfactorily since year 2010. We believe that restoring beauty goes much beyond just taking care of wrinkles or pigmentation. Hence at SLIM EXPRESS we introduce the next generation NANOTECHNOLOGY which is a true Anti-aging technology. With a perfect blend of slimming, body contouring & an ultimate body building experience we at Slim Express also ensure that you get that radiant face and lose all those puffy eyes, wrinkles and unwanted hair.Moreover many of these results are permanent without any strict diet or exercise.

Social networks
Services
Treatments At Slim Express:
1. Weight Loss
2. Body Contouring
3. Body Slimming
4. Muscle Building/Strengthening
5. Back Pain
6. Acne Scar Treatment
7. Skin Pigmentation Reduction
8. Dark Circles Reduction
9. Skin Rejuvenation

Technologies We Use At Slim Express:
For Weight Loss and Body Slimming Treatments:
1. Ion Magnum
2. High Focalised Ultrasound
3. Lipolaser
4. Radio Frequency
5. Acoustic Waves

For Skin Treatments:
1. Chemical Peel
2. Dermaroller
3. Mesotherapy
4. Microdermabrasion

For More Details, Call Us On +912041322758/ +918888370371 Or Visit Our Website: http://www.slimexpress.in

Photos and videos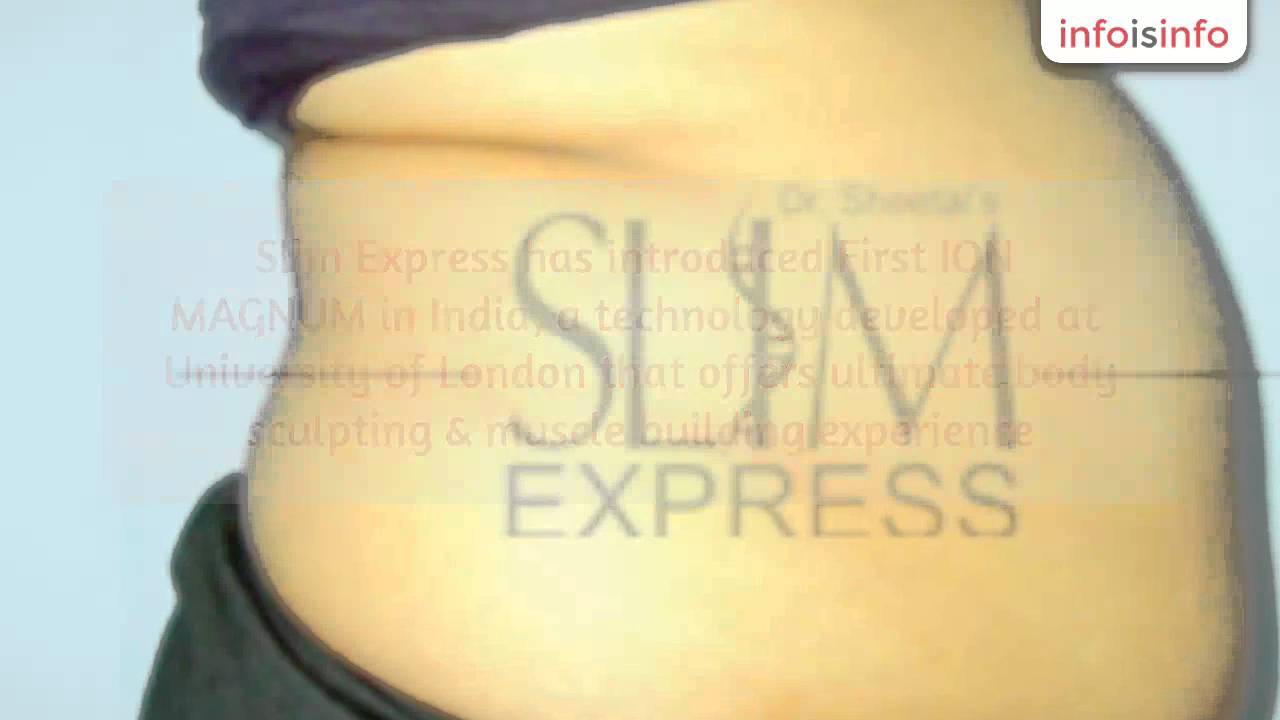 Additional information
Payment methods we use:
Cash
Credit card
Bank check